Craft Source
Craft Source are an online shop specialising in patchwork and quilting fabrics across multiple websites and brands.
Commercial goals achieved
Multi-site setup with merged database for efficiency and cost reduction
Clean and attractive design to increase conversation rates
Multiple navigation methods for improved browser experience
Read Craft Source's Review
Clients technical requirements
Craft Source approached Sellerdeck with a series of challenges it was facing as a business. After a consultation period, Sellerdeck identified that for Craft Source to achieve its plans over the net 5 years it needed to invest in a new platform, which was identified as Magneto.
One of the key requirements in the project was a multi-site setup that minimised maintenance and fulfilment efforts; Magento's built-in multi-site setup met these commercial goals.
Craft Source's products are colourful and playful and so they wanted the site to focus on the products. This was achieved through a muted design that used the product images as the splash of colour to draw the eye. The rest of the site was focused on leading the browser to the product page and add to cart button, through a series of different navigation options depending on the browsers preference.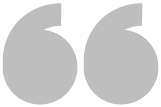 "Sellerdeck's proactive approach and problem-solving mindset helped us overcome the challenges we faced as a business. They identified a multi-site platform making it much easier to manage day-to-day operations. The website has bespoke features such as specific navigation, filtering, and the functionality to sell our materials by a length with set restrictions, reducing waste and providing a better customer experience.
Sellerdeck are really helpful and always on hand to solve my problems. The friendly team continues to host our website, and we look forward to working with them on any future developments."
– Craft Source
Specific features
Having multiple sites can be challenging to manage, however with Magento's native multi-site functionality it allows for a single database of products, orders and customers; meaning the data management is greatly reduced which still retaining the specific customisations each site requires.
One of the main goals in the multi-site creation was to achieve the above goal without significant increases in setup and maintenance costs. Therefore, Sellerdeck ensured that as much as possible was site agnostic and could be used multiple times without major customisations.
The value the customer received from their investment was greatly increased due to being able to use it across multiple sites.
Craft Source often sell products in half metres which can create confusion in stock control and customers understanding of what they are buying. Previously the products included 'Half Metre' and the quantity was 1. This resulted in lots of orders being placed with the assumption of one metre (if only customers actually read the text on the screen).
Changing the quantity to 0.5 and only allowing incremental quantities of 0.5 meant the confusion was completely removed.
Browsers have many ways in which they want to shop and Craft Source wanted to offer navigation to accommodate as many as possible without significant data management efforts.
Using the Magento CMS products are added to multiple categories with one click resulting in a varied navigation without the added data management effort.
Conclusion
Craft Source has future proofed its business and built a platform which it can continue to invest in for further returns. The improved management of content and fulfilment has resulted in more available time for other valuable activities that this SME struggled to find time to complete.