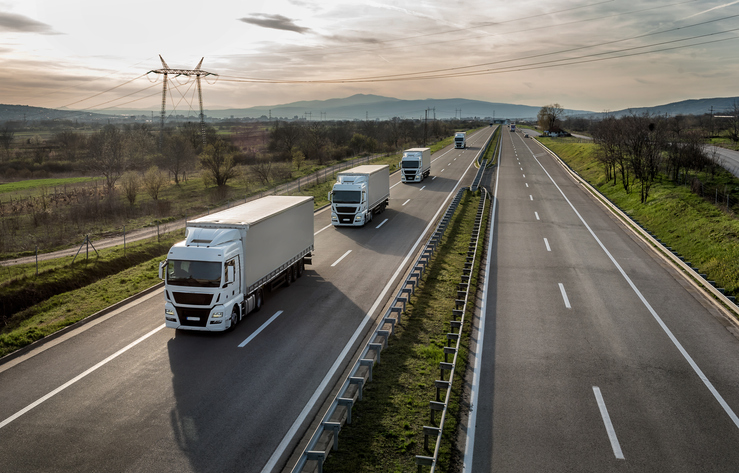 5 Best Shipping and Fulfilment Softwares For Managing Ecommerce Orders in 2023
27th October 2021
Shopping habits are evolving, moving from traditional brick-and-mortar stores to online websites. This trend has been sped up by the events of the last few years, with 71% of us shopping online more than before.
So it's more important than ever for eCommerce businesses to have stable and reliable shipping and fulfilment software to be able to cope with the increasing customer demand online.
But not all software is created equal. Not all shipping and fulfilment software will be suitable for staying on top of your sales orders, depending on your industry and size of business. To help you to find the best shipping and fulfilment software for your eCommerce business this year, this guide has a rundown of the best 5 software available, including their key features and benefits.
What Is Shipping And Fulfillment Software?
Order fulfilment is the process of getting your product to a customer's front door. Once a customer hits the checkout button, you need to have reliable shipping and fulfilment software in order to deliver the products they ordered as quickly and seamlessly as possible. How effectively and quickly you get those orders delivered is a big part of customer satisfaction.
Customers don't see or necessarily consider the lengthy process that is actually involved in getting their order to them after they press checkout. But it involves supply chains, warehouse management, delivery companies, and customer communication. All of which need to be monitored, optimised, and managed as effectively as possible to ensure quick deliveries. Thankfully these steps can be managed well with the right shipping and fulfilment software.
5 Best Shipping and Fulfilment Software
There are so many options when it comes to choosing software to manage this fulfilment process that it can be difficult to know which is the best option for your business. That's why this guide can help you to understand what the best 5 shipping and fulfilment software are and what benefits each has.
1. Shiptheory
Shiptheory has become one of the most popular eCommerce fulfilment software within the sector because it offers some interesting and innovative features.
---
Features
Automatic Printing
Flexible Shipping Rules
Labels In One Place
Easy International Shipping
Real-Time Shipment Metrics
---
Features and Benefits in detail:
Automatic Printing
Shiptheory allows businesses to remove the need for colleagues to have to log in to a system and manually print shipping labels. Shiptheory has technology that allows it to communicate directly with any number of printers within a business and generate the relevant labels, without ever having to press a button.
Flexible Shipping Rules
With a flexible shipping rules engine, Shiptheory allows businesses to create bespoke shipping rules, which aren't bound by strict "out of the box" guidelines. This allows businesses to have full control over how orders are sent and which carriers are used, based on details such as product SKUs and order weight.
Labels In One Place
Shiptheory has worked hard to create a dedicated label library section within their interface, which allows businesses to have full visibility of all of their shipping labels. With this easy and succinct accessibility to all labels, it makes it much clearer to have visibility about which labels are assigned to which carriers and can be easily connected to any printers within the workplace.
Easy International Shipping
With the ever-changing and complex regulations in regards to international shipping, it can be very time-consuming for businesses to manually keep track of specific changes. Using Shiptheory's eCommerce fulfilment software is a simple way of keeping up to date with any changes to regulations. The interface seamlessly integrates with the world's best international carriers, creates automatic customs documentation, and has a commodity data tracking tool, which allows a streamlined process from dispatch to delivery.
Real-Time Shipment Metrics
Using this handy feature allows businesses to track exactly where in the world a shipment is, allowing businesses to provide up-to-date, precise information to their customers.
2. Zoho Inventory
Zoho is designed to keep things as clean and organised as possible. This approach is evident in their dashboard, which gives your sales activity, product details, and inventory summary in a clear and simple form. It is also obvious in their list of features, which aim to simplify even the most complex processes with integrations and automation.
---
Features
Simple Dashboard
Automatic Packing Slips
Intergrated Shipping Carriers
Real Time Rates
Easy Drop Shipping
---
Features and Benefits in detail:
Simple Dashboard
The Zoho dashboard is simple and convenient in regards to obtaining a clear overview of all sales orders, including whether these are pending, packaged, delivered, or invoiced.
Automatic Packing Slips
Zoho Inventory also offers the extremely helpful feature of automatic packing slips which businesses can use to easily print dispatch slips or send them directly to a customer's personal email address.
Integrated Shipping Carriers
Much like the Shiptheory interface, Zoho Inventory offers businesses the capability of being able to track the progress of dispatched items no matter where they are in the world. This allows businesses to offer another layer of great customer service to keep customers fully informed of the whereabouts of their orders.
Real-Time Rates
A really interesting feature is the real-time rates feature, whereby the fulfilment software will automatically provide the shipping rates for the items a business wants to send. This is provided at the point of printing the shipping label and offers complete and quick transparency for both customers and businesses in regards to the cost of shipping.
Easy Drop Shipping
One of the best features of the Zoho Inventory is that it provides the option of using a drop shipping service. If you have no stock left in your own warehouse to fulfil an order you can use the Zoho Inventory interface to send a customer order directly to the supplier, so that this can be fulfilled without a delay.
3. Ship Bob
Ship Bob is slightly different from other fulfilment software as it is actually an order fulfilment service, where businesses can store their inventory with Ship Bob and have them dispatch this on their behalf. However, with useful features, it can be an efficient option for some businesses.
---
Features
Storage Costs Are Reduced
Reduced Picking Costs
Detailed Analytics
Two-Day Shipping
---
Features and Benefits in detail:
Storage Costs Are Reduced
It's no secret that owning or renting a business property (especially large warehouses) can cost a company a lot of money, but with Ship Bob, the fact that businesses are able to store their items within an external storage facility means that this cost can be significantly reduced. While there is a fee to use the service, this is much cheaper than having to rent a purpose-built building to house saleable products.
Reduced Picking Costs
Because Ship Bob stores a company's products in their own facility, this also means that they take on the responsibility of picking, packing, and dispatching the goods. Having this responsibility taken away from a business means that they will also see a significant reduction in the amount of money needing to be spent on warehouse workers, etc.
Detailed Analytics
Like many of the other software packages available from its competitors, Ship Bob has invested in detailed analytics software to ensure that businesses have full visibility in relation to sales data and timelines of events, such as the time and date of placing the order and how long this took to dispatch.
Two-Day Shipping
Because Ship Bob provides a two-day shipping service nationwide, this means that businesses are freely able to advertise this as a selling point on their own eCommerce platforms, which always goes some way to enticing customers to place orders when express shipping is available.
4. FedEx Ship Manager
FedEx Ship Manager is a free software that helps you to automate and simplify the shipping process as much as possible.
---
Features
Various Fulfilment Packages
Shipping Automation
Easy Integration
---
Features and Benefits in detail:
Various Fulfillment Packages
FedEx Ship Manager is only one of a few eCommerce fulfilment software service providers that offer the choice between different packages. Companies who have fewer items to ship can often find it cost-effective to choose the "lite" version of the software, with larger companies opting to choose the heavier duty package.
Shipping Automation
Using the FedEx Ship Manager allows businesses to schedule package collections from both the U.S and internationally, allowing them to be dispatched globally and monitored using the specialist tracking facility provided as part of the shipping package.
Easy Integration
FedEx prides itself on being able to integrate quickly and efficiently with existing business software, in order to minimise complications and any downtime usually experienced when installing a bolt-on shipping and fulfilment software package.
5. ShipStation
ShipStation offers creative and customizable automation options for your fulfilment process and partners with the biggest carriers including FedEx and UPS.
---
Features
Multiple Brand Partnerships
Useful Mobile App
Create Label Batches
---
Features and Benefits in detail:
Multiple Brand Partnerships
One of Ship Station's biggest plus points is that it has existing business partnerships with multiple different eCommerce sites such as eBay, Amazon, and the Magento web platform, meaning that the implementation and setup of the ShipStation software is simple.
Useful Mobile App
ShipStation went above and beyond to try to differentiate themselves from their competitors, and this is clear to see when you explore their mobile app. Their app was specifically designed for those business owners who are always on the go and need to manage their shipping and fulfilment tasks. It allows businesses the same access that they would receive on a full desktop site, but in a more convenient mobile-friendly way. You can edit and verify shipping addresses, create and print shipping labels, and even resend confirmation emails, all whilst continuing on with a busy day.
Create Label Batches
While some other shipping and fulfilment software only allows businesses to print single labels, the ShipStation software allows businesses to print hundreds of labels off in one batch, which is a real benefit when trying to save time.
Summary
If you want to get your products to your customer's front door as quickly and seamlessly as possible, you need to invest time and money in the right shipping and fulfilment software. Depending on the size of your business, logistics, and cost, different software may be better suited for your company. Check its compatibility with your existing CMS platform and make sure that it has the right features to fit the way that your business operates. This list of the best 5 shipping and fulfilment software has options for your business whether you are just starting out, have your own warehouse, or need a more bespoke solution.
Related Ecommerce Insights