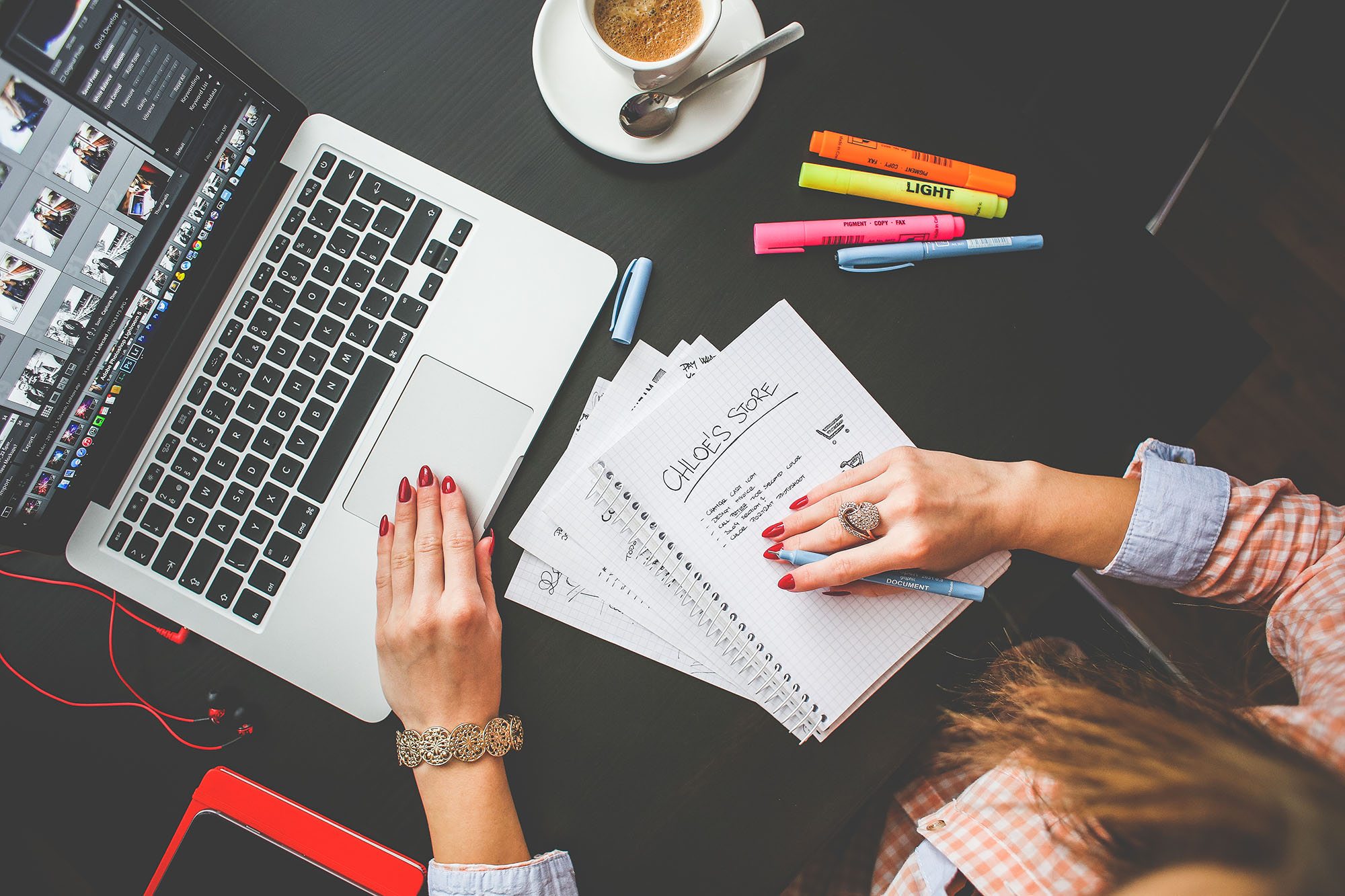 How to start an ecommerce business in 2021
15th March 2021
Selling online is easier today than it's ever been – what are you waiting for? Josh Barling, CEO of Devon-based, ecommerce web design agency, Sellerdeck, shares his top tips for setting up your first ecommerce store.
Passion
Running your own business takes a lot of time and effort. It usually takes a lot of investment to get into a profitable position. So you need to have a passion for the area you are building a business in, as this will drive you through challenging times and long nights. But once you get there, you'll appreciate the journey so much more and love the place you are in.
Vision
Having a clear vision is important to the longevity of your business. You should be able to quickly explain your vision, summaries it into a handful of sentences, maybe less. This should then be the driving force behind your decisions. At key decision points, ask yourself "does this decision match my vision?".
Act now
It's never been easier to sell online, anyone can do it and anyone can have success with it. There is an infinite number of online resources and businesses offering solutions.
So, act now and act quickly.
Use the right technology for today
There are a small number of key technology partners you'll need when first starting. Don't worry about this widget and that widget, just stay focused on the very important.
Below is what I believe to be the most important areas:
Ecommerce platform & ecommerce website
If you are in the ecommerce start-up phase with a minimal budget, there are a significant number of options available that make the web design and development process easy (You don't need to be a coding genius to build your first online store). I would recommend the following three:
Squarespace – this is a pretty basic platform, but it is very low cost and easy to set up and use. A great starting point but not the best once you have some traction.
WooCommerce – this is a great starting platform but can also grow with you. It's very affordable and there are a lot of agencies who can help you with WooCommerce web design.
Shopify – this is an all-rounder, for micro-businesses and large businesses. However, it is costly compared to other options.
Accepting payments
You'll need a secure way to take payment, but when you start out you'll need to use certain providers who will approve your account.
The best starting point is PayPal as the signup process is built for startups. You'll be able to accept PayPal payments through their digital wallet, but also accept credit and debit cards from consumers who don't have a PayPal account.
Once you've got to a certain turnover, it becomes expensive to use digital wallets, therefore you should set up a merchant account and use a payment gateway. Our payments product, SellerdeckPay by ClearAccept, is very competitive in the market.
Delivering your orders
Delivery is really important when selling online and you need a partner who can offer great price and fast delivery service. Your options will vary depending on your products and location, so look into your options. It's never a bad choice to use the Royal Mail Click and Drop service.
There are a lot of other technology partners, but be cautious you do not over complicate too quickly. Focus on the key areas above and make sure they work perfectly.
Be agile
We talked about vision at the beginning and your vision should allow you to be agile and adapt your business to new opportunities and gaps you spot.
The business plan you started with may not be anything like the business you will be running in the future. YouTube started as a video dating site… which would have probably looked something like this.
Look at value, not costs
Most startups have limited cash and so they must be cautious with their spending.
It's key to ensure you get a good return on your investment and the best way to achieve that at the beginning is to invest in the things that are important at that moment. For example, branding is going to be important from the start and you'll see real returns very quickly, where a tight integration fulfilment system is unlikely to be needed until some time in the future.
Let others deal with the regulations
Ecommerce has a lot of regulations, which are overwhelming for startups, but it doesn't have to be difficult.
Use the technology partners I talked about above, they will solve these challenges for you.
See, simple!
To marketplace or not?
Amazon is roughly half of online sales in the west. They will deliver visitors from day one and can be the best place to start, but there are a few disadvantages that you should consider:
Cost – a high percentage of your sale goes to Amazon.
Control – there are strict policies and you can be removed from the marketplace overnight if you're deemed to have stepped out of line.
Competition – because it is easy to start up, there's a constant stream of new competitors competing on price. That puts pressure on your profit margins.
DIY?
Trust me, anyone can build a website. However, it may not be that good, so consider using a professional web designer to create a fantastic online presence. We talked earlier about 'value' and that statement applies here too.
Remember that your website will constantly be changing, so it doesn't have to be perfect from day one.
Don't forget sales and marketing
It's ironic that I left this as the last point, but I guess it's because you need the aforementioned before you can start online marketing. Once you have somewhere to send people, find where your customers are and make some noise.
If you are just starting, the best place is Facebook, Instagram and Snapchat/Tiktok – depending on your demographic. Invest your time into learning these platforms and how to use them for marketing.
If you would like to read more, you can buy a copy of The Insider's Guide to Ecommerce: 440 business insights for the ambitious online retailer from Amazon, which was written by Sellerdeck's founder Chris Barling.