About the Extension
The Widgets extension enables small snippets of code to be added to your website, which add specific new features or design improvements. Version 2.1 offers ten widgets:
Address Auto Complete For Orders helps browsers to offer more accurate address completion suggestions in the checkout.
Delivery Count Down Timer shows a count down to a daily order deadline for a specified delivery type, eg next day, with an editable message. Configurable to allow for most delivery options.
Email Cart emails the cart details with a link that enables the user to reload the cart in one click and check out later, even on a different device.
Loqate Real-Time Address Capture enables Real-Time Address Capture in checkout pages (requires a Loqate account).
PayPal Commerce Platform enables customised sites and sites based on older Sellerdeck themes to use the PayPal Commerce Platform payment gateway.
Popup Add To Cart changes the 'Add to cart' button to show a configurable in-page popup instead of the cart bounce page.
Sort Order Override allows you to set a different default sort order for any filter section.
Tax Exclusive Marketing Price enables tax-exclusive prices to be shown in marketing lists.
CSS Compression Widget applies a more robust compression than the Sellerdeck Desktop default. It can improve initial page load times, and enhance your Google Pagespeed Insights score.
MOTO Form improves the usability of the MOTO orders by enabling it to span the full width of the screen on larger monitors.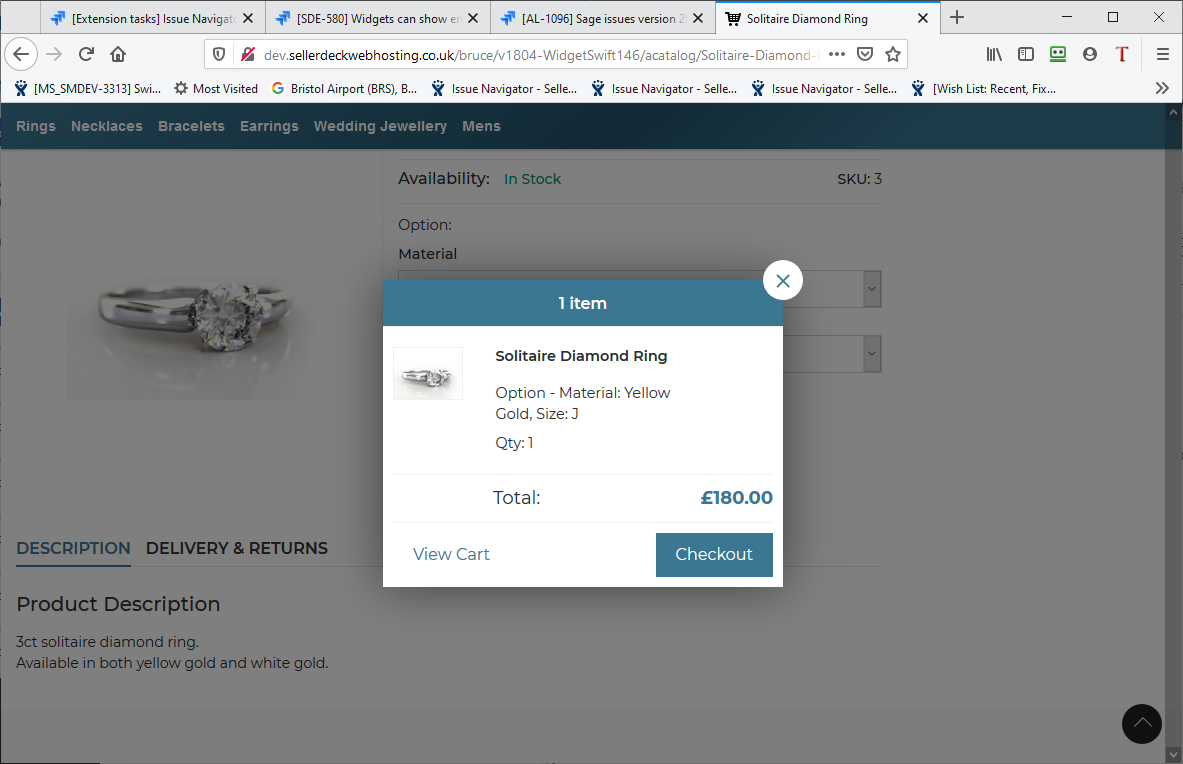 ---
Licensing
Included in Cover and Desktop 365 Plus
---
Support
v2.1.2 - 14th June 2022
Updated three Widgets that were affected by changes in Sellerdeck Desktop v18.2.0: Email Cart, PayPal and Popup Add To Cart
v2.1.1 - 11th November 2021
Fixed bug that caused Email Cart 'Checkout Now' link to fail if Online Stock Control disabled
v2.1.0 - 2nd November 2021
Added Email Cart, Delivery Count Down Timer and Loqate Real-Time Address Capture
Fixed two bugs:
Separate first and last names now correctly handled by Address Auto Complete, SDE-848
Sort Order Override widget no longer fails in Access site with large amount of data in UserDefinedProperties table, SDE-885
v2.0.0 - 19th May 2021
Added PayPal Commerce Platform widget
---