About the Extension
If you use DPD for shipping, this extension provides options in the checkout for customers to choose a specific date for home deliveries, or choose delivery to any collection point in DPD's 'Ship to Shop' network.
In the extension setup you will map your current Sellerdeck Shipping Classes to the matching DPD shipping services by name. For each service you will specify whether it applies to Weekday, Saturdays or Sundays.
The extension uses the DPD API to check the services or collection points available for the delivery location, and offers appropriate choices to the customer. Their selection is saved with the order, and will be seen in the Sellerdeck delivery instructions field when you process it.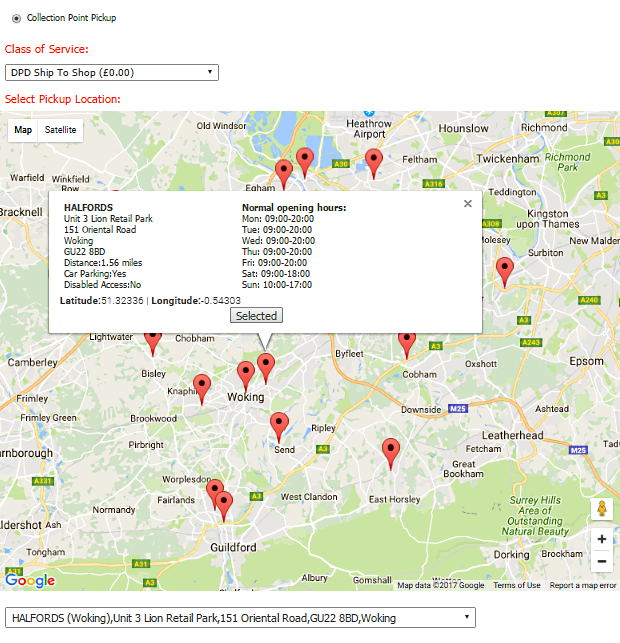 ---
Licensing
Price on Application
---
Support
Please contact the Support team for advice
---